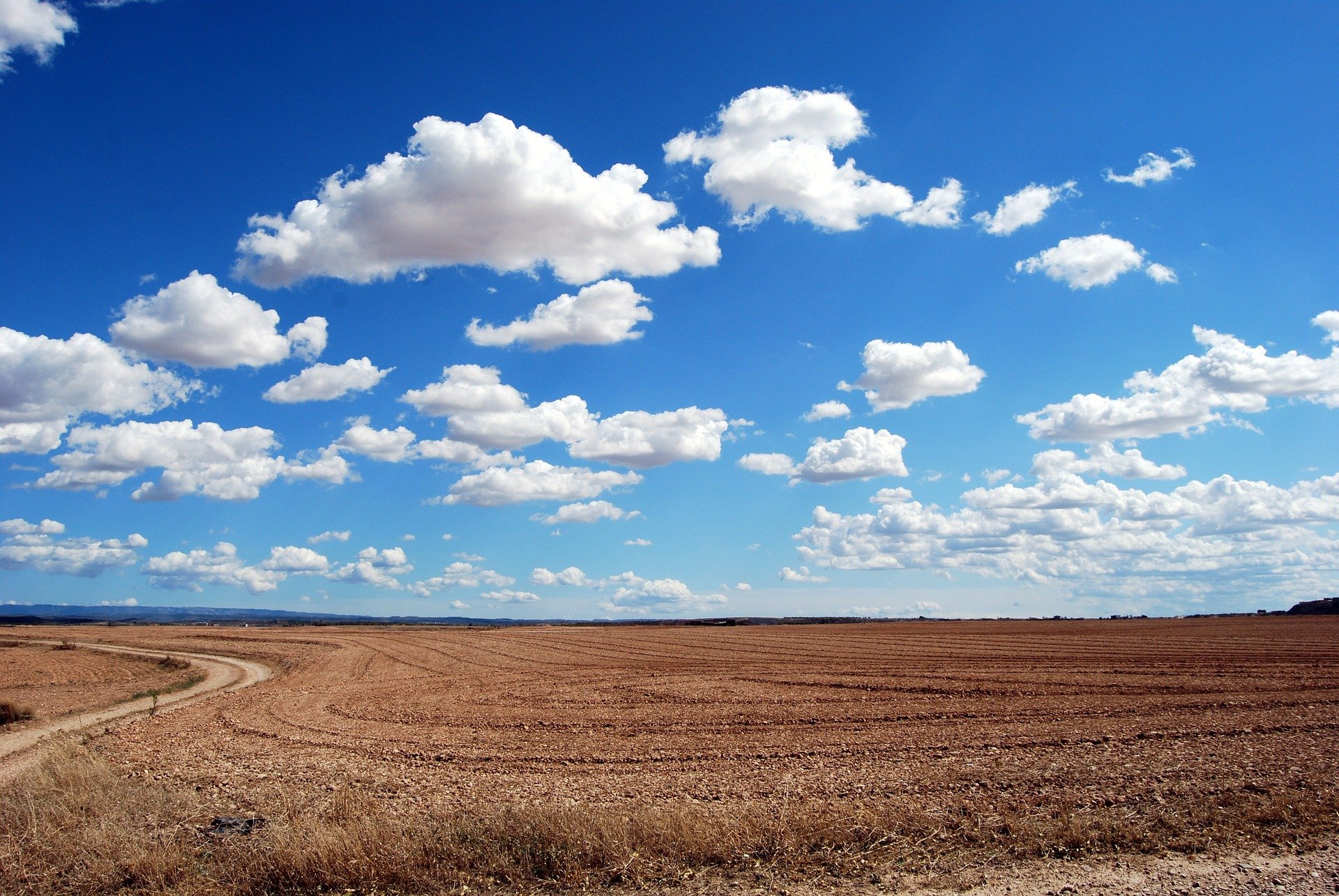 Here's to blue skies ahead in 2021.
By Marnie Werner, VP of Research & Operations
Okay, it's been a crazy year, right? Who would have imagined on January 1 of 2020 all the things we've been through by Dec. 31?
For many of us, it was a sad, frustrating year. All our personal plans were in ruins, we couldn't visit friends and family, and we had to adapt to new ways of doing pretty much everything. But while the pandemic brought out a lot of weaknesses in our social fabric, it also brought out the strengths.
Moving everything online finally brought home how much rural areas need broadband and how much we can do when we have it. In May, just about the time we released our report on why rural areas are losing access to healthcare, healthcare systems across the state were already suffering financially because of all the non-emergency care that had to be canceled for months. But our healthcare leaders kept things going, stretching their ICU space, figuring out how to treat patients at home safely and effectively, and generally showing up no matter how bad things got.
And we finally recognized those who are often paid little and noticed even less for what they truly are: essential workers. They are the nurses, teachers, grocery store shelf stockers, truck drivers, farmers and food manufacturing line workers who keep the foundations of our society running so smoothly that we fail to notice them until the beef disappears from the cooler and the shelves stand empty where the toilet paper used to be.
We had to ask ourselves some hard questions, too. Where do immigrants fit in rural Minnesota, and are we as "Minnesota Nice" as we like to think we are?
In March, we made some predictions here at the Center about how the pandemic might affect rural Minnesota. Back then, no one knew a whole lot about COVID-19, what it would do or how it would behave and what impact it would have on us, our economy and our society. What was known, though, is how epidemics and pandemics behave. So how did we do?
It was indeed all about the vectors. Vectors are the vehicles that germs hitch a ride on, and usually that means people, especially people packed together in close quarters, talking in each other's faces. Across the nation the surges were fairly predictable: there was an initial surge in densely populated cities starting in March as COVID moved across the country from city to city, but rural areas looked like they might escape. In northern states, cases dropped off when preventive measures took hold and people headed outside for spring, but a new surge erupted in the southern states where everyone headed inside into the air conditioning for the summer. Then, the same thing happened here in the North in the fall when we all moved inside for the winter.
Figure 1: Active cases of COVID-19 in Blue Earth County from May 16 to Dec. 28 2020. 
Data source: MN Dept. of Health.
Here's a chart of active cases in Blue Earth County since May 16 (when I first started keeping track of data by county). It's easy to see the spikes in cases: the one early in the summer leading up to July 4, the one in early September when students returned to the colleges and the university around Mankato, then the big spike between the beginning of November, when the weather finally got too cold to stay outside, and Thanksgiving, when new controls were put in place closing bars and restaurants.
Rural counties would see more deaths on average because they have on average an older population. This one we got half right. Rural counties did indeed have the highest death rates: The median death rate among Minnesota counties was 1.2% as of Dec. 28, far below the 4% that was floated as a possible death rate at the beginning of the pandemic. And some of our most rural counties did fare the worst. Kittson County came in at 5.9%, followed by Aitkin, Renville and Lake, all at or above 3%. But some also had the lowest rates: Cook and Fillmore have recorded no COVID-related deaths as of Dec. 28, while Wabasha, Lincoln, Dodge, Steele and Pope all had death rates below 0.5%. Why the difference? We don't know yet, but it may have something to do with proximity to healthcare facilities. I'm sure there will be countless studies examining this and other impacts for years to come.
Figure 2: The rate of COVID-19-related deaths to cases by county. Data source: MN Dept. of Health.
That the decisions we made back in March would have ramifications for the health and economic stability of our state for years to come. That has turned out true. Measures taken early at the state and federal level have for the most part helped the unemployed get along and keep people from losing their homes so far. We'll also see in the future how programs like the federal stimulus checks and Paycheck Protection Program helped businesses. Ten months since the beginning of the pandemic here in Minnesota, some sectors of our economy, especially hospitality, are struggling greatly, but other sectors are doing just fine.
So where does that leave us now that cases are on the downslide (for now) and we finally have vaccines?
Now we get to think about the recovery phase. The state legislature convenes their 2021 session on January 5, and they will have some big topics to talk about. We'll be contributing our research to at least two of the biggest topics:
Workforce. Even though unemployment rates spiked in the spring and are still higher than they were before the pandemic, they're still at historic lows and there are still large regions of rural Minnesota experiencing a workforce shortage. We're hoping some decisions can be made that will help connect people who need jobs to employers who need workers.
Childcare. The early stay-at-home orders that shut down schools and places of employment not only put parents in a bind but pushed our childcare industry to the verge of collapse. We did lose many, but the grants given out early in the pandemic to providers have so far held off a mass collapse of that industry in Minnesota, unlike in other states. That puts us in a better position, because we need childcare to get people back to work.
Keep an eye out for these and other research we'll be releasing this spring, like a further look at healthcare in rural Minnesota and what "access" means and a project we're partnering with the Humphrey Institute on, looking at how local governments interact with immigrants and how well that's worked during COVID-19.
So here's to learning from our mistakes and celebrating our successes, and to blue skies ahead for all of us in 2021.