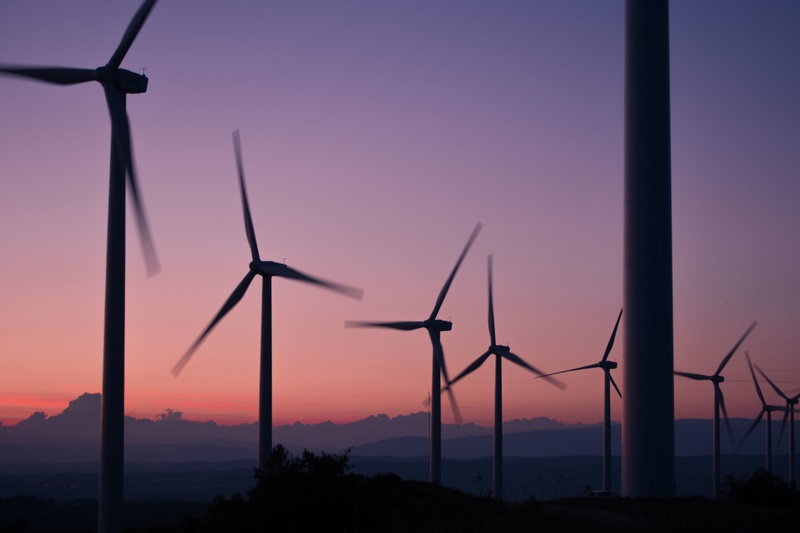 By Syd Briggs, General Manager, Steele-Waseca Cooperative Electric
The famous Roman orator and statesman Cicero once said, "Not for ourselves alone are we born."
This leads us into two of the seven principles of the cooperative structure: cooperation among cooperatives and community involvement. There are many efforts, I'm glad to say, by various organizations designed to help others. Organizations such as the Gates Foundation, Ford Foundation, the Getty Trust, Carnegie Corporation, the McKnight Foundation, etc.
I am also proud to say that cooperatives have joined their ranks by organizing efforts to give back to our communities. We "cooperate among cooperatives" by joining together in various ways, such as storm damage restoration, communication, sharing successes, and, for today's discussion, by giving back to our communities.
Many of us give annually to various organizations in our communities through donations to civic groups, children's sporting activities, graduation celebrations, Main Street activities, and Christmas parades. Many cooperatives also raise money for various causes by allowing member-customers to donate regularly when they pay their monthly bill. Of those customers who choose to participate, most will donate less than a dollar a month to a fund managed by cooperative members and personnel. Those small amounts, though, can add up to sizeable donations to philanthropic causes in the community, sometimes going to well-known causes and sometimes to struggling families to help pay medical bills.
But there are also some very long-lasting programs that bring dividends to our communities for years and years to come. Most cooperatives in Minnesota have established a history of considerable donations to scholarship funds each year. We involve many of our employees and directors in the presentation ceremonies around our communities as we assist our rural neighbors with opportunities for higher education.
Most electric cooperatives in fact have a special scholarship we refer to as "The DC Youth Tour." Together, through our statewide organization of the Minnesota Rural Electric Association, we sponsor students ages 16-18 in our various regions to take a one-week trip with about 1,900 other students in their age group from around the state and around the country to Washington D.C. They get the opportunity to see sights like the changing of the guard at the Tomb of the Unknown Soldier, the grandeur of the Lincoln Memorial, read and hear about profound moments in our history, and have the unforgettable opportunity to speak with our senators and representatives. It blesses our hearts when these young leaders return from their trip and report to us. We get the privilege of hearing the excitement in their voices as they describe the impact our leaders' words and actions have had on their minds and hearts. At my particular cooperative, we get to hear them at our annual meeting—it has become a favorite part of the program for the attendees.
Rural electric cooperatives got started in the 1930s because only 10% of the nation's rural population had electricity. Today there are still 1 billion people around the globe who lack access to and the benefits of electricity. There is one organization, though, that has been designing programs in other countries to provide the benefits and conveniences of electricity. In the last 50 years, NRECA International, through the work and donations of rural Minnesotans and other rural Americans, has helped more than 126 million people in 43 countries access the benefits and conveniences of electricity. That's more than the number of people served by cooperatives in rural America. In fact, the world's largest electric cooperative isn't in the United States—it is Cooperativa de Rural de Electrificacion in Santa Cruz, Bolivia, and it serves 600,000 member-consumers.
NRECA International has established electric cooperatives in Latin America, Africa, and Asia with the assistance of rural Minnesotans with donations of money, materials, and most importantly, linemen. When our Minnesota linemen talk about the joy and happiness they see in people when they first receive the benefits of modern services, I can see how it has also touched them. But our workers also see that for those they are bringing electricity to, happiness and satisfaction is not dependent on having the finer things in life, or even electricity. Most of the people they assist with electrification are already happy. Our workers see that the benefits they bring with electricity only adds to the joy coming from already having a grateful spirit.
These examples show that our "community" in rural Minnesota is bigger than just the area each cooperative serves. Most cooperatives affect activities and persons in areas stretching far beyond the borders of their territories or even the state. Today the word "community" takes on an even bigger meaning because of the speed and magnitude of today's communication. We're a global community now more than ever, and we have knowledge about and compassion for people all over the globe.
Rural Minnesota has become partners and competitors with people and countries everywhere on the globe, not just those in our cooperatives or in just our state. We have become united on many causes, like climate change, the economy, and human rights, and we have learned, as a global community, that not for ourselves alone are we born. Our success or failure depends on how much we continue to enhance each other.