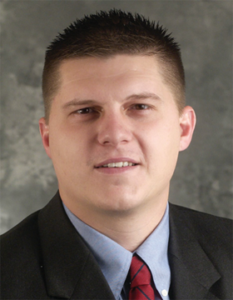 Brad Finstad, longtime president and CEO of the Center for Rural Policy and Development, has announced his resignation effective Nov. 24, 2017, to receive a presidential appointment as the Minnesota State Director of USDA Rural Development. Finstad has been the president and CEO at CRPD since 2008.
In announcing his resignation, Finstad said, "I'm sad to leave the Center at this time as we have become an increasingly trusted source of information for policymakers around the state on issues of key importance to Greater Minnesota, and I do so only because of the honor of being selected by the President to serve our country in this new capacity. I'm excited about the potential in this new role, but I also remain very optimistic about the future of the Center and am proud that I am leaving it strong and growing."
"Brad's departure is a significant loss for the Center," said Tim Houle, chair of the Board of Directors for CRPD. "He has been instrumental in making strategic realignments in the organization's research approach that keep the Center's work crisp and relevant in today's very busy political landscape. He has brought the Center forward not only in our research but also by leaving the Center on a solid financial foundation for the future. He has worked tirelessly with our generous funding partners at the State of Minnesota, the McKnight Foundation, and the Blandin Foundation to secure a bright future for the Center and our work. I want to express our sincere appreciation on behalf of the Board of Directors for his service to our organization and to Greater Minnesota. We are excited to see how Brad will continue that service in his new role at USDA Rural Development. We know he will do a great job."
The Center's executive committee will convene in the upcoming weeks to map out a search process.  More information will be released as it is finalized.
During the transition, Marnie Werner, Vice President for Research and Operations at the Center, will serve as Interim Executive Director. Werner has been with the Center since 2000.
"I have every confidence in Marnie's ability to handle the Center's business and ensure a smooth transition for the next executive director," Houle said. "Throughout this transition, the Center will be in good hands and will continue to meet our mission, as always, to the very best of our ability."