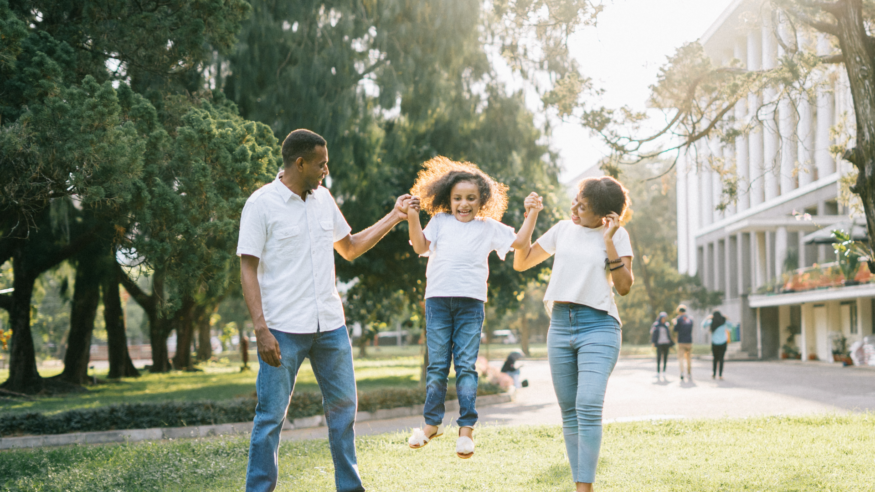 By Whitney Oachs, CRPD research intern
Last summer the Center for Rural Policy reported a "sea change in engagement" after racial justice protests were held in rural communities across the state following the death of George Floyd. Though more attention has been paid to these protests in urban environments, towns as small as Grand Marais (pop. 1,351) held rallies last summer, denoting a broader shift in cultural attitudes around racism.
Interested in exploring this phenomenon further, I and classmates Izzy Gehlen, Laura Proescholdt, and Suriya Vijayasarthy conducted a qualitative study of racial justice activism in rural Minnesota as part of our Master of Public Policy coursework at the University of Minnesota Humphrey School of Public Affairs.
In this setting, "activism" refers to anyone participating in physical, educational or interpersonal work for social or political change, while the term racial justice, or racial equity, is defined as not just the absence of racial discrimination, but deliberate change in the sociopolitical systems that uphold and reproduce racist thought, action and policy. In this sense, the term racial justice goes beyond "not being racist." Instead, it requires an understanding of the systematic exclusion and discrimination against BIPOC (Black, Indigenous, and People of Color) in the United States.
In the study, we investigated why and how white people living in rural Minnesota chose to take up the cause of racial justice activism. In the limited time provided to complete this study, we conducted ten interviews with white women from various locations in five rural Minnesota counties. All interviewees reported participating in racial justice activities on one or more occasions.
For many of our interviewees, the choice to participate in a racial justice rally or march was founded upon knowledge of racist actions and systems within both their community and the nation at large. Multiple interviewees cite separate incidents of hate speech in their hometown as an "awakening" to the need for further conversations around race. "You can't deny it when someone uses the 'N word' that it's racist," one Otter Tail County resident said.
Nevertheless, political divisions sparked tension around even the most mundane of protests. One interviewee in Austin, MN, described how myriad businesses boarded up windows in response to the looting and burning of Minneapolis businesses in May 2020. Of the two Black Lives Matter rallies hosted in the city, neither resulted in violence.
While some interviewees interpreted BLM protests as inherently political, others disagreed. One Meeker County resident asserted that "politics does not have to define the race conversation. […] This conversation is bigger than that. I want to be able to help cast the net a little wider, you know." Conversely, a West Central Minnesota resident implied the opposite, saying: "When Trump was elected, there did start to be a lot of energy around social justice that I think, in some ways, did prepare us to respond a little more meaningfully to this past year."
Interviewees also stressed the importance of "reaching out" to those who do not agree with them, noting that it is both impossible and counter-productive to "banish" someone in such tight-knit communities. "We're having these conversations [about race] because we need to find a way to reach out to people and not just throw them aside because of one mistake or one thing they did. No matter how egregious it may have been, there is still humanity in that person," an Otter Tail County resident stated.
Between 2000 and 2020, every county in Minnesota experienced a rise in racial and ethnic diversity, which is reflected in the change in percentage of population. The figures below, taken from CRPD's Rural Atlas, demonstrate that although Greater Minnesota is growing increasingly diverse, Black Minnesotans are still concentrated in the Twin Cities metro. According to CRPD's 2020 State of Rural Report, non-white and Latino populations typically make up a larger percentage of the population in southern Minnesota in comparison to northern counties. The counties with the highest BIPOC population percentages have also typically experienced population gains over the last decade, while rural communities with low levels of racial diversity tend to be in population decline.
Figure 1: Although Greater Minnesota is growing increasingly diverse, Black Minnesotans are still concentrated in the Twin Cities metro.
Now that racial and ethnic diversity has made notable changes to the demography of communities across the state, rural Minnesota must reckon with what it means to no longer be an agrarian monolith. Whether it's refugees resettling in Pelican Rapids, immigrants working at the Hormel plant in Austin, or families of color looking for a lower cost of living, growing racial and ethnic diversity in Greater Minnesota has been and will continue to be the norm.
Even though the Black Lives Matter movement focuses on racism against African-Americans, the widespread presence of these protests in rural communities suggests that racism is a broader issue that impacts all BIPOC. Therefore, understanding what motivates white people in rural communities to engage in racial justice activism is critical to growing movements for racial justice across race and geography.
Our study results reflect how demographic trends in Greater Minnesota are making rural white residents confront what it means to be a multiracial and multiethnic community. Because our sample was far from representative, however, we know that further research is needed to identify the best methods for equity, inclusion, and community cooperation.
As one Litchfield resident succinctly put it, "2020, man, shows you that this is just—this is not about, like, our little bubbles. Unfortunately, and fortunately, we are a whole, and I do believe that we are only as strong as our weakest link."
Watch for further research this spring from the Center for Rural Policy & Development exploring local governance and community outreach among rural immigrant and refugee populations.