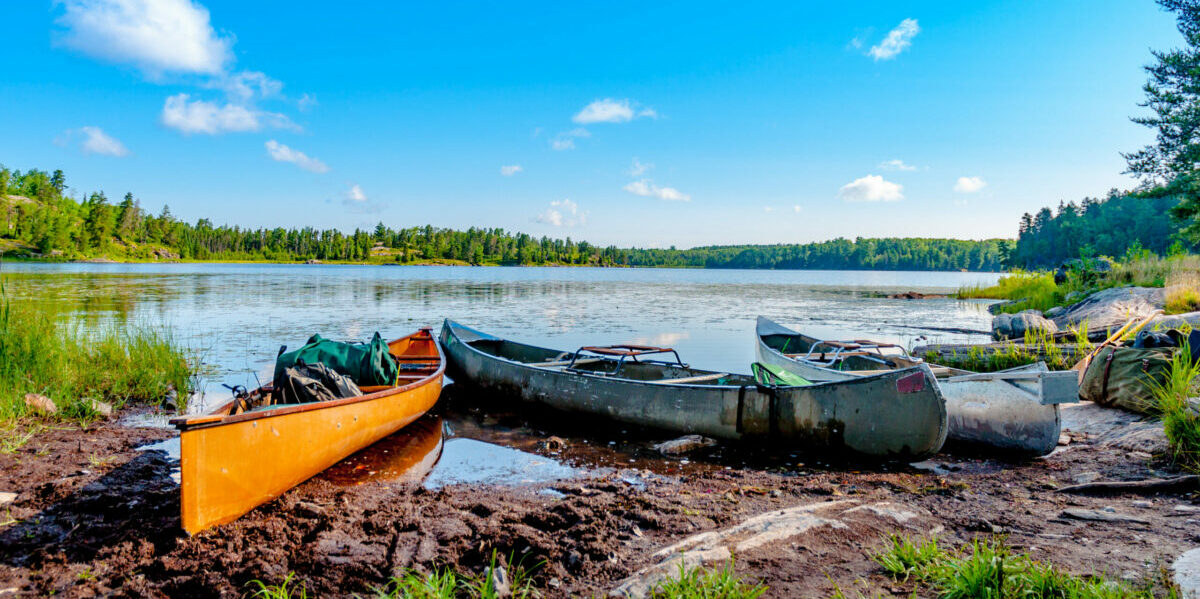 By Kelly Asche
Last week, Governor Walz made the difficult but necessary decision to order all bars and restaurants across the state closed in order to slow the spread of COVID-19 even though it hasn't reached all counties yet. But even though COVID-19 isn't in your county yet, that doesn't mean we shouldn't be taking precautions. In fact, in rural counties, precautions are just as necessary as in urban ones to protect our residents who are at higher-risk, since a larger percentage of the rural population is considered at higher-risk of suffering significant health problems from the virus. (Check out our recent blog post explaining why rural areas need to take this seriously.)
So, there's is no easy answer to the situation. Shutting down businesses statewide to stave off the spread of the virus will save lives, but it also comes at an economic cost locally. Nearly all businesses not related to groceries or affiliated with the sale of "essential" items are taking an enormous hit right now, none more so than in the leisure and hospitality sector of the economy. And no counties have a larger percentage of their employment and businesses in this industry sector than our amenity-rich northern regions.
The maps below show the percentage of total employment working in the leisure and hospitality sector, which includes restaurants, bars, resorts and hotels, as well as the percentage of businesses in this sector. In north central and northeastern Minnesota, leisure and hospitality makes up 15% or more of their employment and establishments in several counties.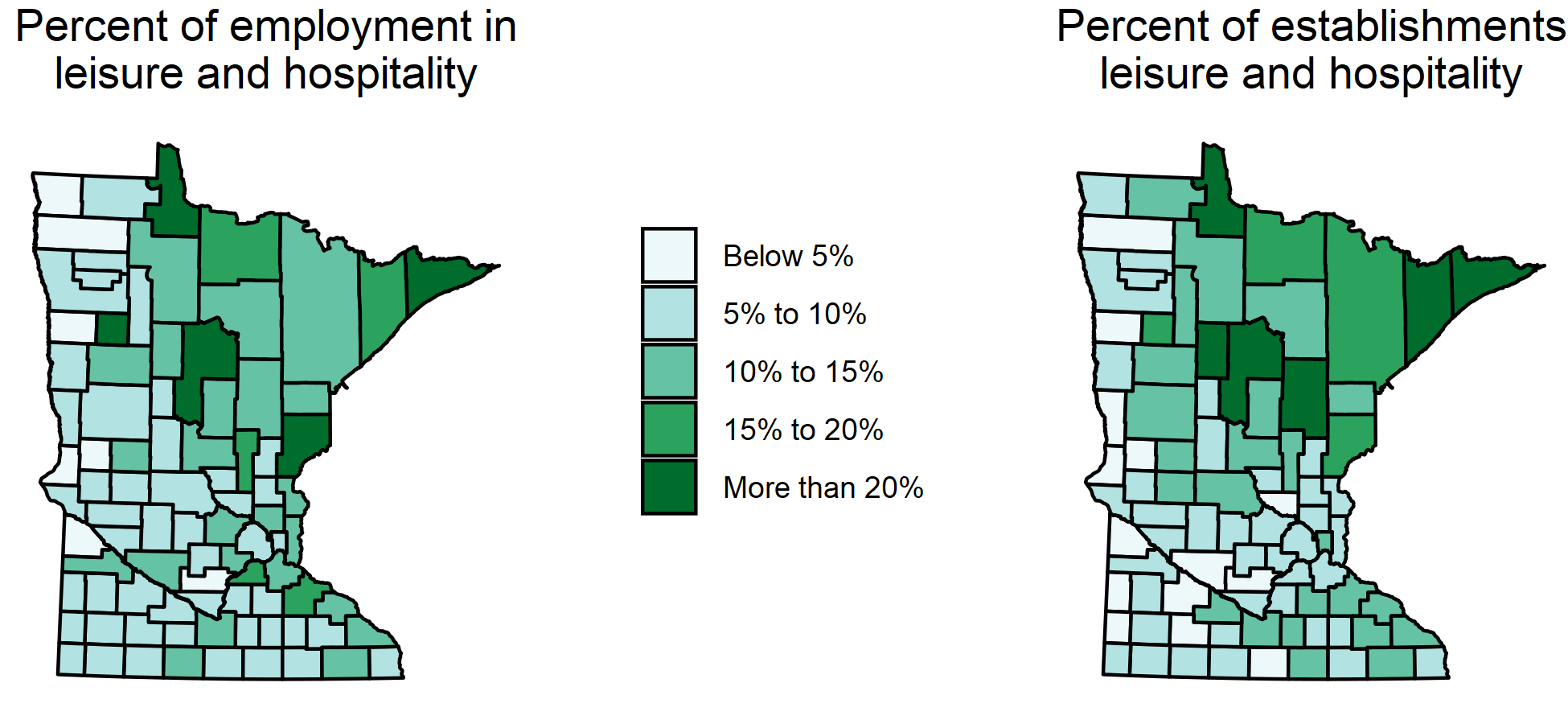 The percentage of employment and businesses within each county in the leisure and hospitality sector. Higher percentages are typically located in the northeast region of the state. Data: MN DEED, QCEW (2019)
In Mahnomen, Pine, Cook, Lake of the Woods, and Cass County, over 20% of their employment is in the leisure and hospitality sector. For Lake of the Woods, Cook, and Lake counties, over 20% of their establishments are in the leisure and hospitality sector. Losing nearly all of the wages for these employees and the revenue for these businesses not only hurts these households, but also the budgets of their counties.
The concern, of course, is how long these social distancing strategies need to stay in place. Fortunately, it's winter right now and many of these businesses depend on the summer months to make a profit, but there are concerns some of these strategies will have to stay in place or be implemented off and on for months. Hopefully it won't come to that, but in the meantime, the state is pushing out a number of emergency programs to help businesses and their employees stay afloat.
Even as the state moved swiftly to put social distancing orders in place, they have also moved swiftly to put programs in place to help businesses that are being impacted by the social shutdown. Here's a listing the Minnesota Department of Employment and Economic Development wants businesses and workers to know about:
DEED has also setup an online form to hear from businesses on how the department can help. If you have an idea, submit it! The more policymakers can hear about the unique issues facing rural businesses during this crisis, the better the programs will function. Submit your ideas for what state government should be doing here: https://bit.ly/2J2ozcA
If you know of anyone that has been impacted, make sure they are aware of these resources. And most of all, stay safe, stay home, and hang in there. We're all in this together.