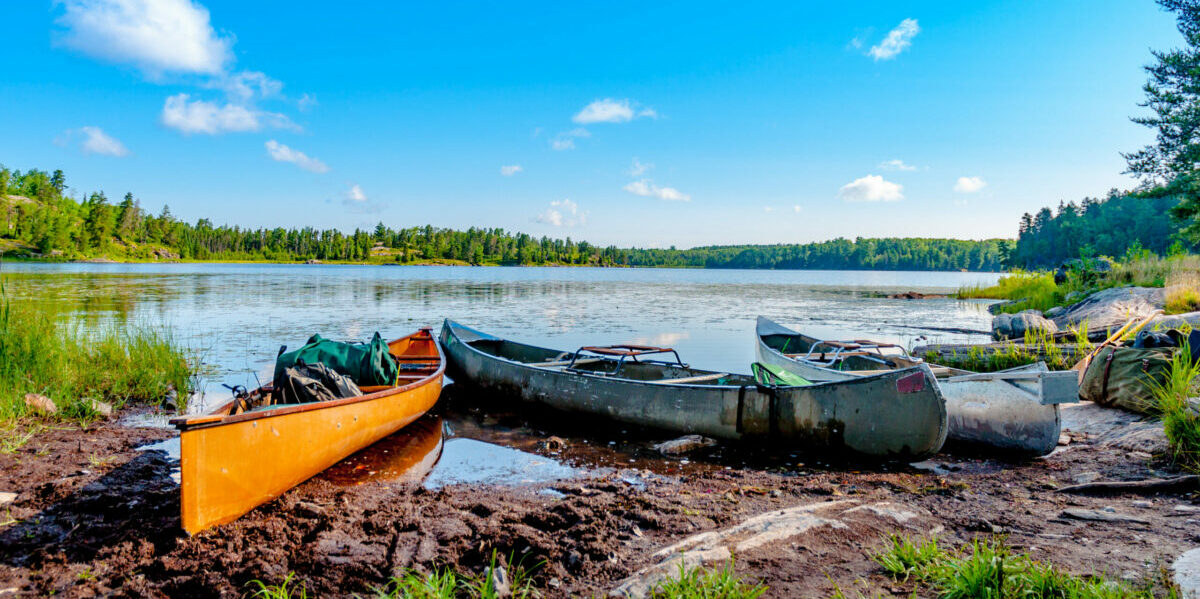 By Kelly Asche
As more tests are being given, indications are that the spread of the coronavirus causing the COVID-19 disease is occurring throughout all of Minnesota, including in rural places. A recent analysis has even indicated that rural recreational counties in some states have become a hotbed of the virus in the United States. The online publication The Daily Yonder published an article last week highlighting research showing that recreational counties had rates of coronavirus infections three times higher than other rural counties.
Fortunately, trends in Minnesota have not shown a similar pattern, but the Star Tribune reported last week that in Minnesota's northern counties, residents there who usually welcome visitors to share in the natural wonders of the area are getting concerned over people heading up from the metro area to wait out the crisis. 
Recreational counties across the United States have been hit hard economically in the last few weeks, just like other popular tourist destinations, as travel has slowed to a trickle, but recreational areas are also being hit hard by the virus. The Daily Yonder article pointed out that of the ten rural counties with the highest number of cases last week, seven were recreational counties, including big skiing destinations in Colorado and Utah. 
One of the many ways counties are categorized is by "economic type," a classification developed by the USDA's Economic Research Service to identify each county's major industry, the industry that county is most dependent on. The USDA ERS identifies a county as "recreational" by "calculating the percentage employed; the percentage of total earnings in entertainment, recreation, accommodations, eating and drinking places, and real estate; and the percentage of vacant housing units intended for seasonal or occasional use reported in the 2010 Census of Population. The three variables measuring employment, earnings, income, and seasonal housing were converted to a weighted index, and counties scoring at least two-thirds of a standard deviation above the mean were considered to be recreation counties."[1]
The map below highlights the categories for each county in Minnesota. Not surprisingly, recreational counties are located in the north central portion of the state.
Figure 1: Minnesota has a concentration of recreational counties in the north central portion of the state as classified by the USDA ERS's economic categorization system. Data: USDA Economic Research Service, County Typology Codes
In Minnesota, test results are just beginning to show the spread across our rural areas. So far, the numbers do not show a similar high rate of coronavirus cases per million in our recreational counties.
Figure 2: COVID-19 cases per million population shows that despite nationwide numbers, Minnesota's recreational counties aren't showing a higher rate of cases compared to other county-types. Data: USDA ERS, County Typology Codes | MN Dept. of Health – Situation Update for Coronavirus Disease (as of March 29th, 2020)
However, these counties typically have a high rate of second homes, and just as health officials are nervous about people from coastal regions of the U.S. migrating to the Midwest to escape the outbreak back home, there is concern that seasonal homeowners packing up the car and heading to the cabin to wait out the pandemic could be a problem. 
Figure 3 shows the percentage of total housing units in each county that are considered to be "seasonal, recreational, or occasional use." Typically, over 20% of homes in Minnesota's northern counties are categorized as seasonal, while that rate is about 50% in Aitkin, Cass, Lake of the Woods, and Cook counties.
Figure 3: The percent of housing units that are seasonal increases significantly in northern recreational counties, where over 20% of the housing is second homes. Data: U.S. Census Bureau, ACS 5-year (2013-2017)
Under normal circumstances, year-round residents of recreational counties welcome there seasonal-resident neighbors. They make an important economic contribution to the region. Right now, though, rural residents are concerned because a larger percentage of their residents are older and an influx of people from areas with more cases could bring that many more possible ways for the virus to spread, defeating the purpose of the state's stay-at-home order and potentially overwhelming the local healthcare system.
So what should people do? The desire to escape from a place that feels dangerous to a place that feels safer is understandable, but unfortunately it's exactly how the coronavirus proliferates and spreads—people moving from one location to another. The really tricky part about COVID-19 is that a person can be infected and be asymptomatic—they show no symptoms—but they can still infect others. So it's important that people not become vectors for the disease. The best way we can help stop the spread and protect our neighbors and ourselves is to stay home.
[1] https://www.ers.usda.gov/data-products/county-typology-codes/descriptions-and-maps/#recreation