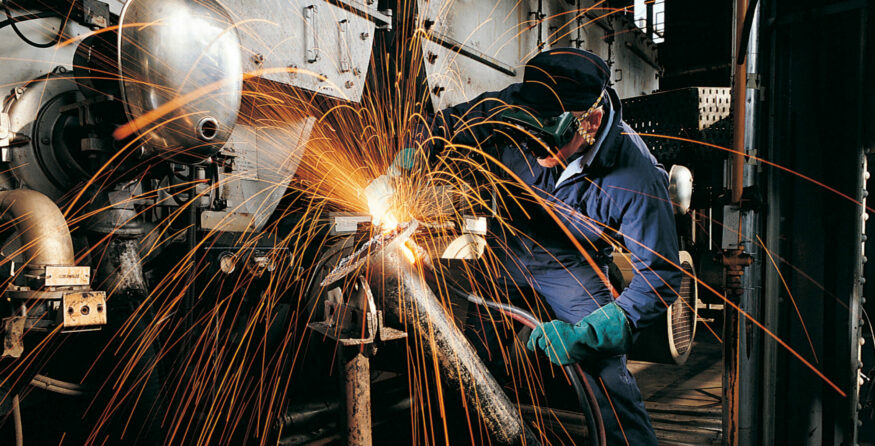 We wanted to pass along this April 17 post from the MN Department of Employment and Economic Development's blog. DEED is taking suggestions from business owners around the state on how they can operate safely during the pandemic. 
As we continue careful planning for how to get more Minnesotans safely back to work, it's been incredibly helpful to hear from so many businesses and workers about how to safely reopen workplaces that are not in critical sectors.
We've received more than 3,000 comments and suggestions already, and continue to encourage Minnesota businesses and workers to share their ideas via this input form.
Here's a snapshot of the categories of recommendations we're getting: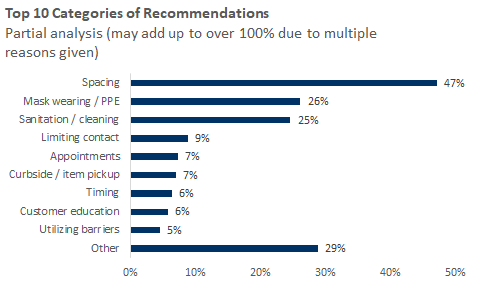 Just a few examples include:
Installing plexiglass barriers between employees at workstations
Limiting or eliminating the use of shared equipment and tools
Alternating, rotating or staggering shifts to reduce the number of employees on site at one time and reduce crowding of employees at beginning and ends of shifts
Using online registrations or appointments; limiting or eliminating walk-ins and waiting areas
Marking floors to ensure social distancing between employees or customers
Creating regular reminders over intercom systems to sanitize equipment and wash hands
Engaging in health screening of employees upon arrival
Asking employees to take temperature each morning before coming into work
We've already seen Minnesota businesses step up and make changes in their workplaces to protect critical sector workers who have been carrying out essential work under the Stay at Home order. Here are just a few of hundreds of examples from all around Minnesota:
At Digikey, based in Thief River Falls, they're making products in-demand by health care providers. They're ensuring employers stay at least 6 feet apart, reminding workers about handwashing and covering sneezes and coughs and staying home if they're sick, and are thoroughly disinfecting and sanitizing workspaces, following CDC guidance.
At Hormel, based in Austin, they're processing food to feed people throughout the country. Under the guidance of health care professionals, they're taking workers' temperatures and are screening for illness, they've implemented staggered start times to provide for social distancing and they're providing plant workers with masks and personal protective face coverings.
At Target, based in Minneapolis, they're providing access to food and needed supplies nationwide. They've instituted additional social distancing and safety measures, including providing non-surgical face masks and gloves for team members to wear on the job, are asking employees to monitor for COVID-19 symptoms, and are taking steps to limit the number of people inside stores to prevent unsafe crowding.
We're collecting and sharing stories of Minnesota employers taking steps to protect workers. If your business has made moves to provide for proper social distancing and other steps to promote health and safety, please share them with us at GoodBusiness@state.mn.us
It's important to remember that the Stay at Home order remains in place through May 4th. And even as we engage in planning for more Minnesota workplaces to reopen over time, we aren't returning to "normal." We have made significant progress in slowing the spread of COVID-19 because we've abided by our Stay at Home order.
We need to keep up the good work on social distancing to continue to slow the spread of COVID-19 and save lives. But we also need to find ways to protect public health and stabilize our economy. We are in this for the long haul.
This is an unprecedented time. But in true Minnesota spirit, we are pulling together, coming up with solutions and identifying safe and strategic steps forward. Thank you for all you do every day to serve Minnesotans. Together, we are slowing the spread of COVID-19 and saving lives.
With wisdom from employers and workers across the state, we are learning how to prepare more Minnesotans to safely return to work when it is safe to do so.
Permalink: http://mn.gov/deed/newscenter/social-media/deed-developments/index.jsp?id=1045-428941