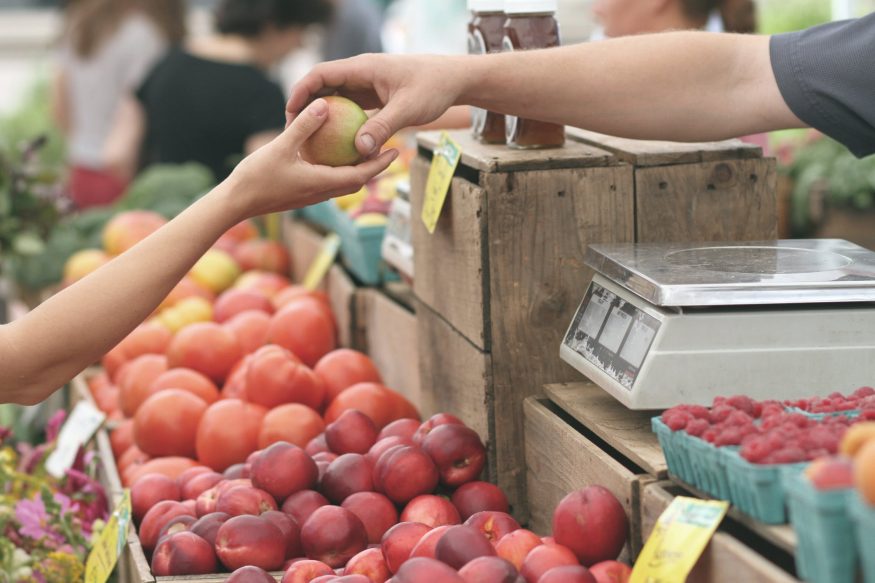 MN Department of Ag is offering a cost-share program to help eligible farmers markets keep things safe and sanitized
School sports are canceled and it doesn't look good for professional sports, concerts or other summer fun. Even the Great Minnesota Get-Together is at risk of being cancelled due to the Covid-19 pandemic. What's left?
Well, the Minnesota Department of Agriculture has launched a new cost-share program to help keep our beloved farmers markets safe so they can be open this summer.
MDA's new Safe at the Farmers Market Cost Share program, aimed at markets and vendors, will reimburse up to $350 on the purchase of a variety of equipment that will help markets comply with the Guidance for Minnesota Farmers Markets and Vendors (pdf).
Examples of eligible equipment include hand-washing stations, additional tables to increase distance between vendors and customers, signage to properly communicate hand-washing and social distancing, sanitation supplies to clean commonly touched surfaces, and rope, fencing, tape, or chalk to guide customers through their market experience. 
To qualify, farmers market have to meet a few requirements: they must be authorized to participate in SNAP in 2020, and they must be either located in or adjacent to a food desert or be located in or adjacent to a low-income or moderate-income area and serve a population with limited access to healthy food, such as the elderly or disabled.
Applications to the program are being accepted through May 31, 2020, or until the funds are depleted. Funds will be awarded on a first-come, first-served basis. For more information and to get an application form, visit the MDA's Safe at the Market Cost Share web page.
And we at the Center are pleased to see that funding for this program is made available through the Good Food Access Program, a program we played a role in getting off the ground through our brief on rural food deserts.