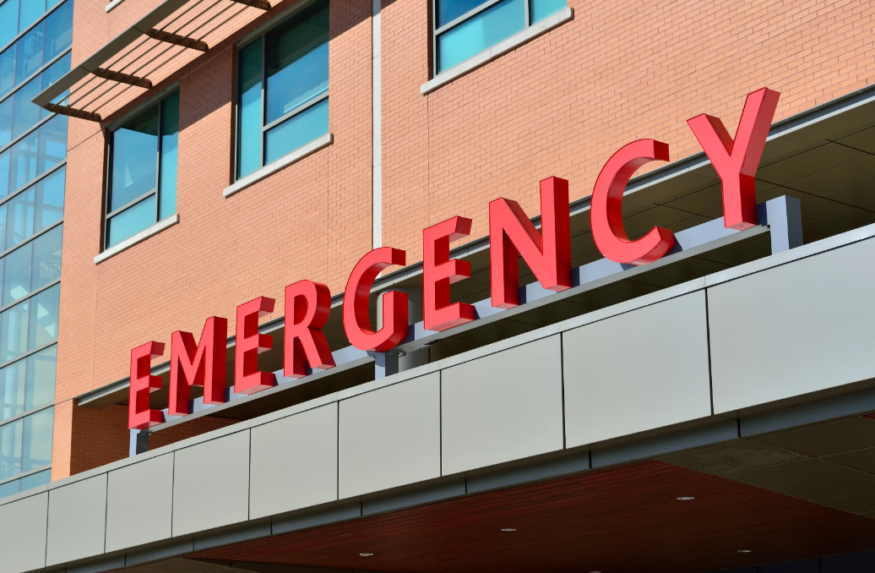 By Kelly Asche, Research Associate
If the pandemic has made us realize anything, it's the importance of hospitals and access to health care across Minnesota. They played a crucial role in deploying vaccines, taking care of our sick, and being a hub of information while the pandemic played out. And now that we are all acutely aware of their importance, it's time to a have a conversation about the financial sustainability of rural hospitals.
Hospitals in Minnesota are required to submit a significant amount of information annually to the Department of Revenue via the "Hospital Annual Report" form. This data is made public each year and it provides us a glimpse into their finances.
The 2019 data was just released last month and the Minnesota Department of Health – Health Economics Program released an excellent report titled "Distressed Minnesota Community Hospitals, 2019." In their analysis they find that "financial distress signals were more likely to be seen in hospitals that are rural or operate independent of a health care system". And it's true, the financial situation for our rural hospitals was not improving before the pandemic began.
One of the key indicators we track is a hospital's margins – the net profit or loss as a percentage of total revenue for a hospital. A healthy margin is 4%, meaning four percent of total revenue is remaining after all expenses were paid, allowing a hospital to make further investments in the facility, staff, equipment, and other assets.
Figure 1 provides the average margins of all hospitals within each Rural-Urban Commuting Area[1] county group (RUCA). As the chart shows, the more rural a hospital is the more likely it is that it's running a deficit. By 2019, the average margin for hospitals in our entirely rural county group was -1.9% followed by -0.3% in our town/rural mix county groups.
Figure 1: Margins are the net profit or loss as a percentage of total revenues. The red line represents a "healthy" margin of 4%. Hospitals in our more rural areas did not average a positive margin. Data: MN Department of Health – Hospital Annual Report
It's going to be a while before we can see the 2020 data. However, looking at the financial health of our hospitals before the pandemic highlights the importance of the federal and state dollars that flowed to our health care institutions during the pandemic. It was essential to their financial standing, particularly when public health policy delayed non-emergency procedures. These procedures provide necessary revenue to operate a hospital.
In case you might be interested in your local hospital's financial health, the chart below provides the margin for every hospital within each county group as well as the average margins for each rural-urban commuting area county group and the percentage of hospitals that did not have a "healthy" margin in 2019. It shows that well over half of the hospitals in rural areas do not have what's considered a "healthy" margin.
Figure 2: The number of hospitals that do not have "healthy" margins is significantly higher in our more rural areas. Data: Department of Health – Hospital Annual Report
Conversations around the financial health of our hospitals are going to continue. As federal and state policy attempt to reign in the cost of health care, the downward pressure may force already struggling rural hospitals and clinics to close. It's a big reason why we are seeing so many health care mergers. And now that the pandemic is beginning to wane, our newfound appreciation for hospitals may move the conversation forward.
[1] Go to our website to learn how rural-urban commuting areas are determined, https://www.ruralmn.org/rural-urban-commuting-areas-1/