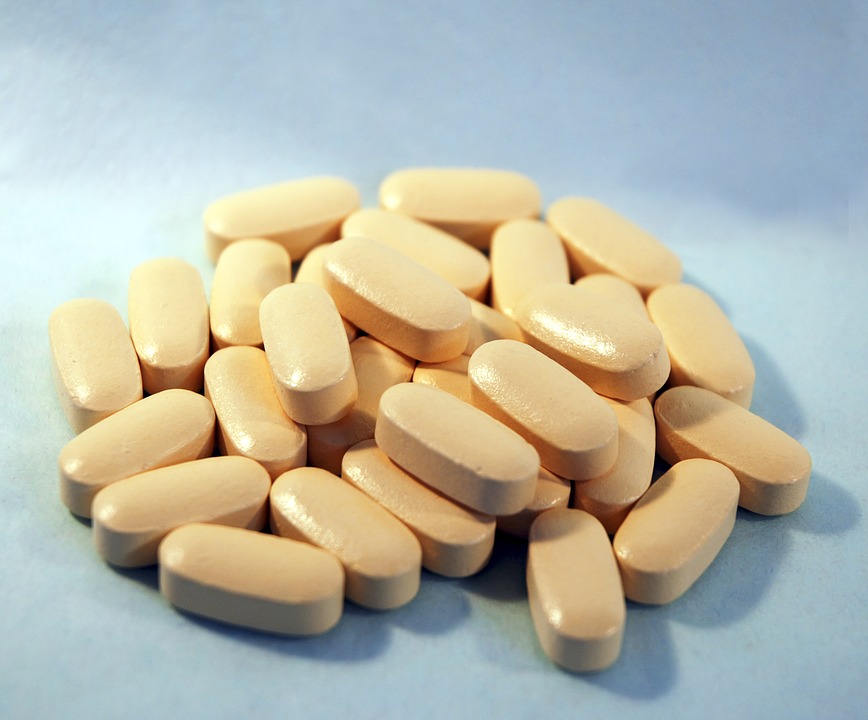 By Whitney Oachs, Research intern
In 2018, CRPD reported that across Minnesota, the "opioid crisis" is much more than just opioids. At the time, statistics indicated that Minnesota isn't facing an opioid crisis so much as an addiction crisis, and the drug of choice—for many—is meth. Though this report was published almost three years ago, the same issues remain, and have been exacerbated by the pandemic.
Since 2009, admissions for methamphetamine addiction in Greater Minnesota have skyrocketed compared to opioids and heroin. And while overdose deaths due to opioid use are at an alarming level, deaths due to meth use are on the rise, too. For people struggling with substance abuse before the pandemic, overdose deaths rose at an even faster rate in 2020.
These deaths are often referred to as "deaths of despair," a term used to describe suicides, accidental overdoses, and the chronic liver disease often associated with substance abuse and/or an increase in psychological distress. The rate of these deaths are found to be highly linked to the economic and material conditions of the working class, poor, and undereducated (high school diploma or less). [1]
Figure 1. Number of drug overdose deaths in Minnesota: January – June, 2019 & 2020*
*Data for after July 2020 is not yet available at MDH, a report on the entire year is forthcoming in 2021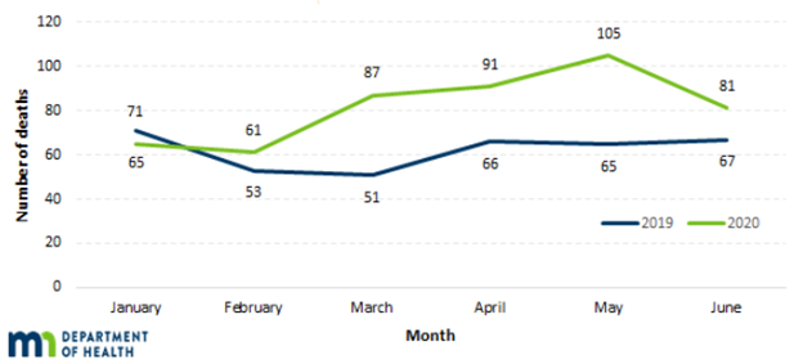 Figure 1 compares the number of drug overdose deaths among Minnesota residents each month, January through June, 2019 and 2020. While both years started with similar rates of overdose deaths, March 2020—the start of nationwide lockdown orders—shows a spike in overdose deaths, up 42% from the previous month and 71% higher than the same month in 2019. By May of 2020, the number of overdose deaths in one month had reached a high of 105, then began to drop off at the start of summer.[2]
The increase in drug overdoses was not exclusive to any region, rural or urban, in the state, but overdoses did increase somewhat more in Greater MN (36% over 2019) than in the Metro (29% over 2019) (Figure 2).
Figure 2. Drug overdose deaths increased in both the Twin Cities metro and Greater Minnesota during 2020.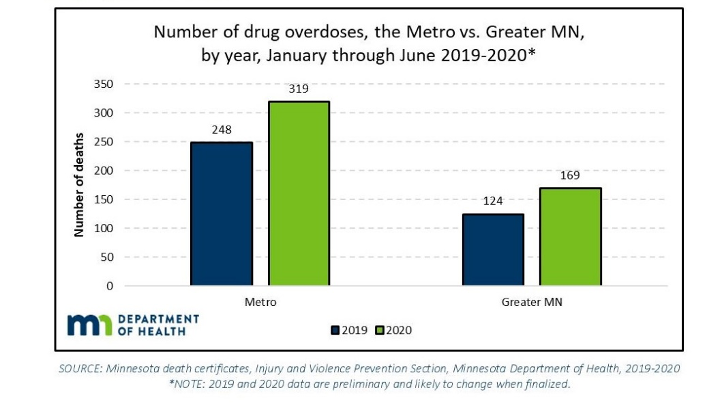 High-stress environments, unemployment and isolation can also worsen or awaken addictions. Although the American economy remained largely resilient in the face of the pandemic, many individuals spent much of 2020 either unemployed or working in potentially unsafe conditions as emergency workers or simply alone, cut off from friends, family and co-workers. The psychological toll of a global pandemic, unemployment, or underemployment can lead people to turn to self-medicating themselves with drugs and/or alcohol, resulting in both accidental and intentional overdoses.
These deaths deeply effect communities, families, and workplaces, and they demonstrate that the addiction crisis, even though it has fallen out of view for the past year, is still very much with us and is just one more problem that will have to be taken off the back burner and addressed once the pandemic is over.
[1] "Deaths of Despair," American Journal of Public Health, 2017
[2] "New report finds increase in 2020 overdose deaths," Minnesota Department of Health, Dec. 2020