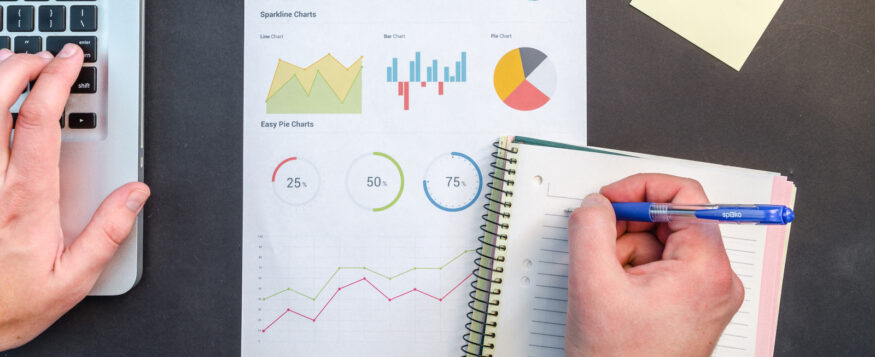 By Marnie Werner, Vice President, Research
Since the middle of March, that old Irish blessing/curse has been bouncing around in my head: 
"May you live in interesting times."
I really, truly understand its full meaning now. The first half of 2020 has been interesting, to say the least.
Never would I have guessed back in January that we would see the events we've seen so far this year. COVID-19, economic and societal shutdowns, the killing of George Floyd, civil unrest and conversations we've been needing to have for decades… 2020 so far has been one massive stress test on every thread of the fabric of our society. And we still have an election to get through.
History will judge us on how well we handle everything this year. But even as we navigate the enormous change coming at us, there are still underlying issues that need to be addressed in rural areas, core issues that haven't changed and won't change as long as we stay on our set paths and do nothing.
And therefore, the show must go on. The midpoint of the calendar marks the beginning of our fiscal year at the Center, and that means a new research agenda and new research projects to dig into. We conducted our annual thought leader survey back in May, asking nearly 2,000 community leaders, elected officials and regular citizens—our thought leaders around Minnesota—to fill out an online survey to help us choose our prospective research projects for the coming twelve months. We got a great response with many helpful comments contributing even more ideas.
And so here are our research projects for fiscal year 2021 (in no particular order) as approved by our board of directors.
FY2021 Research Agenda
Health care: COVID-19 has exposed the fragile financial condition of our rural health care providers and has made us ask again: How do we define "access" to health care and what should every Minnesotan expect?
Workforce/Economy: Before the COVID-19 crisis hit, Minnesota was facing a large worker shortage. How did the pandemic affect the supply of workers, where were jobs lost, and where are workers still needed? How hard were various industry sectors hit? Which industries will need help first?
Childcare: The 2019 legislature passed a comprehensive bill addressing many of the issues cited by childcare providers concerning state policies and regulations. What was the bill intended to remedy, and how has the pandemic changed things?
Workforce/Economy: Some very large businesses are set to close around Greater Minnesota in the next few years. What ripple effects are created within a rural community's economy and tax base when these businesses close?
Agriculture: Building off of our recent report on the impact of agriculture on the rural economy, how has shutting down restaurants and schools because of COVID-19 affected the economies of agriculture and ag-related industries?
Native American communities: Although the pandemic impacted all Minnesotans, some populations likely faced their own unique challenges. For our indigenous populations, what were the unique issues they faced during the pandemic and how might policy be improved?
Rural immigrant population: Similarly, our immigrant populations also faced unique issues and challenges with the pandemic. What were they, and how might policy be improved?
We would like to do all the important projects we presented in our survey, but of course, we can't. Our size doesn't permit that. But this year we have a research agenda that we believe reflects the priorities of rural Minnesota. With it, we'll be doing what we do best—uncovering the causes of our most pressing problems, teasing out why they exist and understanding what has been making them so resistant to change. Because it's only when we have the answers to those questions that we can start moving forward on how to solve them.